HSE RUN Culture and History Quest
WINNER OF THE STUDENT PROJECT CONTEST IN 2014, 2015, AND 2016
About the Project
HSE RUN is a culture and history quest that any HSE student can participate in, from lyceum students to graduate students. By solving riddles and moving along a predefined route, participants of the quest not only learn about the history of Moscow, but they also learn about each other. The team that collects the highest number of points for answering questions correctly and quickly wins.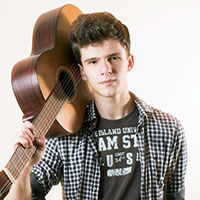 Nikita Konstantinovsky
Software Engineering Student
and One of the Project's Coordinators
The HSE RUN project first appeared in 2011 and was spearheaded by Ingroup CtC as a PR campaign for the HSE Iron Egg student award. It has gradually turned into its own independent project will take place for the 14th time in May of this year.
While preparing for our eighth HSE RUN in 2014, we were asked to create a quest specifically for schoolchildren. We had already heard of the new student project competition and decided to enter. In our project defence in front of the judges, we decided to focus on this very quest. We ended up winning, and since the contest first began we have won every year.
The money that we get from the contest – around 50,000 rubles each year – is enough for us to carry out several quests. Before, they were held three or four times a year, but we realized that the best time to participate is in spring and fall. We spend the money we get on various organizational expenses, like press rolls, t-shirts, office supplies, souvenirs, the website, and PR materials that we print in the typography division of HSE. In addition, we bring in sponsors, not to finance the project, but just to give out prizes to the winners.
We developed the website, hserun.ru, ourselves, which is where some of our money goes. The site is only up during the time of a quest, but you can see all information about the organisation on our VKontakte page at https://vk.com/hserun. Each team consists of between two and five individuals, and they use the website to register and receive 20 clues that can be solved in random order. The teams can also get hints on the website. The questions are usually related to historical sites around Moscow, and if a team answers correctly, the site tells them to go to the location that they guessed to received what is called an insider. This insider gives you a special code that can be entered on the website to receive points. The quest lasts four hours, and the winning team is the one that solves the most riddles and collects the most points.
Previously, text messages were used to send riddles and receive answers, but since the riddles were only given as you went along the route, it was just not possible to solve the riddles in random order. When the number of participants started growing, our own team expanded considerably. During the quest, a huge number of people sat in a room, each leading several teams at once. Then this became too difficult, so we created a website to automate many of these processes.
Only a handful of people took part in the quest at first, but now we have close to 450 participants. We're planning for this number to grow to 500 in the near future. The administrative team is also fairly large now and includes a coordinator, HR, a creative director who has assistants to think of riddles, a PR specialist, a social media specialist, and someone responsible for working with sponsors. In total, there are 10-15 people working on the project, and around 20 volunteers join the project when the actual quest takes place.
We are currently positioning ourselves as a project that helps people adapt to the capital. The quest is useful for students who come to Moscow from other cities and don't know anyone yet. They don't even have to register beforehand and can just show up to the quest to be put on teams.
Soon, we are planning to work on increasing our audience. We still have money left over to carry out one or two quests, but we are definitely going to continue participating in the Student Project Contest. And the fact that the contest is held more frequently now, more than just once a year, helps a lot with planning as well.
Other winners of the Student Project Contest
Have you spotted a typo?
Highlight it, click Ctrl+Enter and send us a message. Thank you for your help!
To be used only for spelling or punctuation mistakes.